Visitor management solution
Mobile One to ensure Visitors' Safety
Have you ever wondered how you take care of your visitors even before they arrive to your facility? Datafisher Mobile Visitor Management Solution helps you in that. Your Visitors are warmly welcomed, and they know more about your company, your location, your safety practices even before they arrive in your facility. Datafisher Visitor Solution offers the best visitor experience at all your locations. At the same time, it gives you control and flexibility.
A mobile visitor management solution made for your visitors' safety.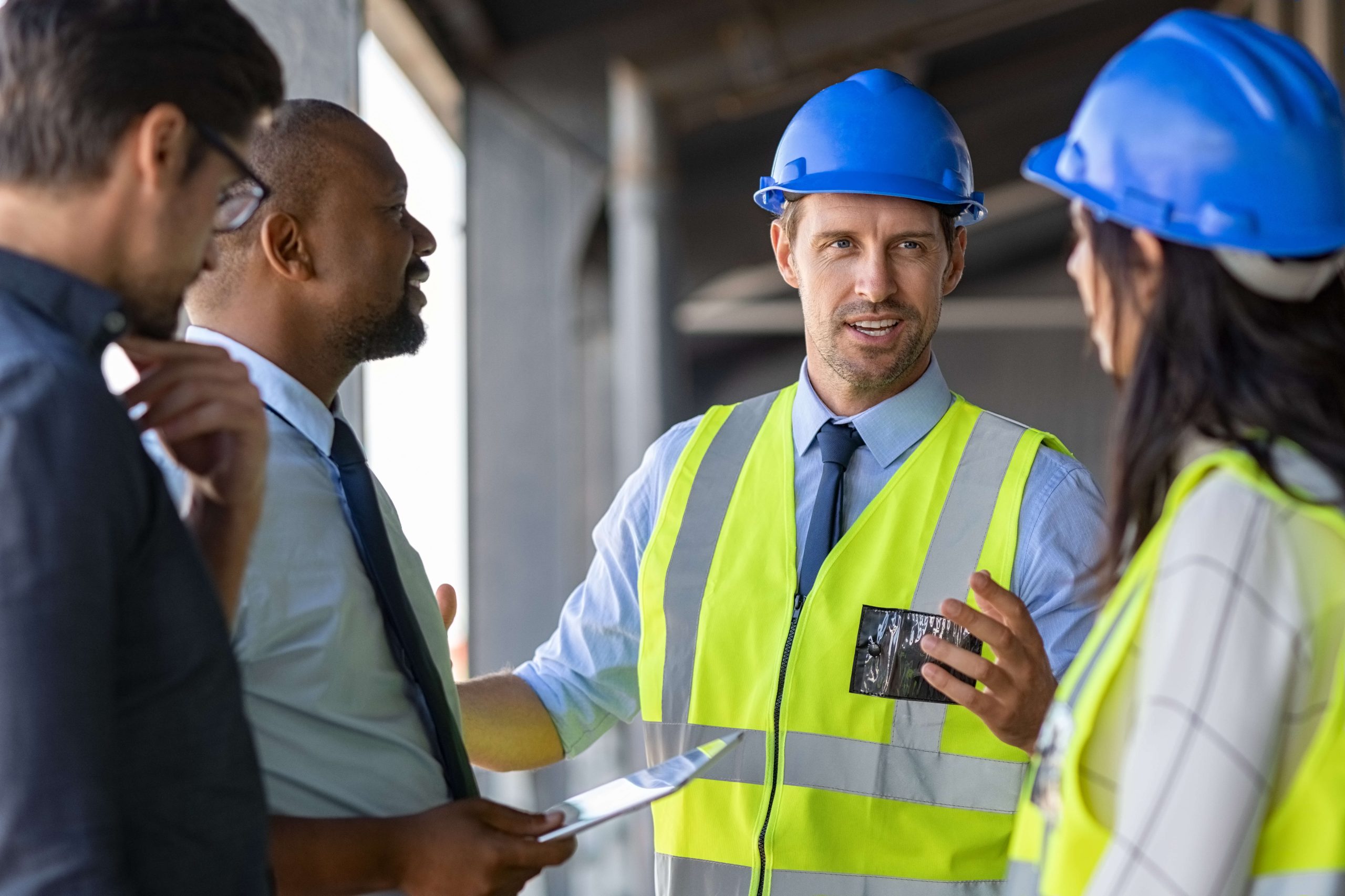 What is Datafisher's visitor management solution
?
Datafisher Visitor Management Solution is a cloud-based visitor management software with an easy user interface for visitors, hosts, and system administrators. It is made for companies seeking an easy and cost competitive solution to manage visitors.
Datafisher Visitor Management Solution includes registration functionalities and innovative in-built learning management possibilities to manage your visitors' and contractors' required training and other welcoming materials required to study before visitors or contractors arrive to your facility.
Online pre-registration for visitors
Via adjustable registration page by any mobile device or desktop.

Greetings, safety information
When visitors arrive on site, they have already received safety briefing or induction. The induction could include videos, narrations, and whatever content you have prepared.

Host notifications
The host is notified when ever needed during the registration and visitor arrival process

QR codes and safety certificates
Use of different codes and needed certificates of completions are supported.

Automatic calendar entries and reminders
Automatic calendar entries and reminders are supported by Datafisher Visitor Management Solution.

Digital fingerprint
Datafisher Visitor Management Solution ensures you get digital fingerprint all induction you have given to your visitor or contractor. You are practically capturing a digital signature of acceptance of all rules applied. No other tracking needed anymore.

Online portal for managing
Admin rights could be easily set based on your need and based on the settings the right people eighter the whole system or only the part needed easily.

Privacy settings comply with the EU's GDPR
All functionalities and data management solutions used are supporting to comply GDPR regulations.

Print badges
Datafisher visitor management system is flexible also from badges perspective. Any printer can be connected and is supported. You print what you want.

Integrations into your current systems
Integrating multiple software together is easier than trying to have all the features in one. That's why we use APIs to send data to or fetch data from your system automatically, without any hassle or effort from you.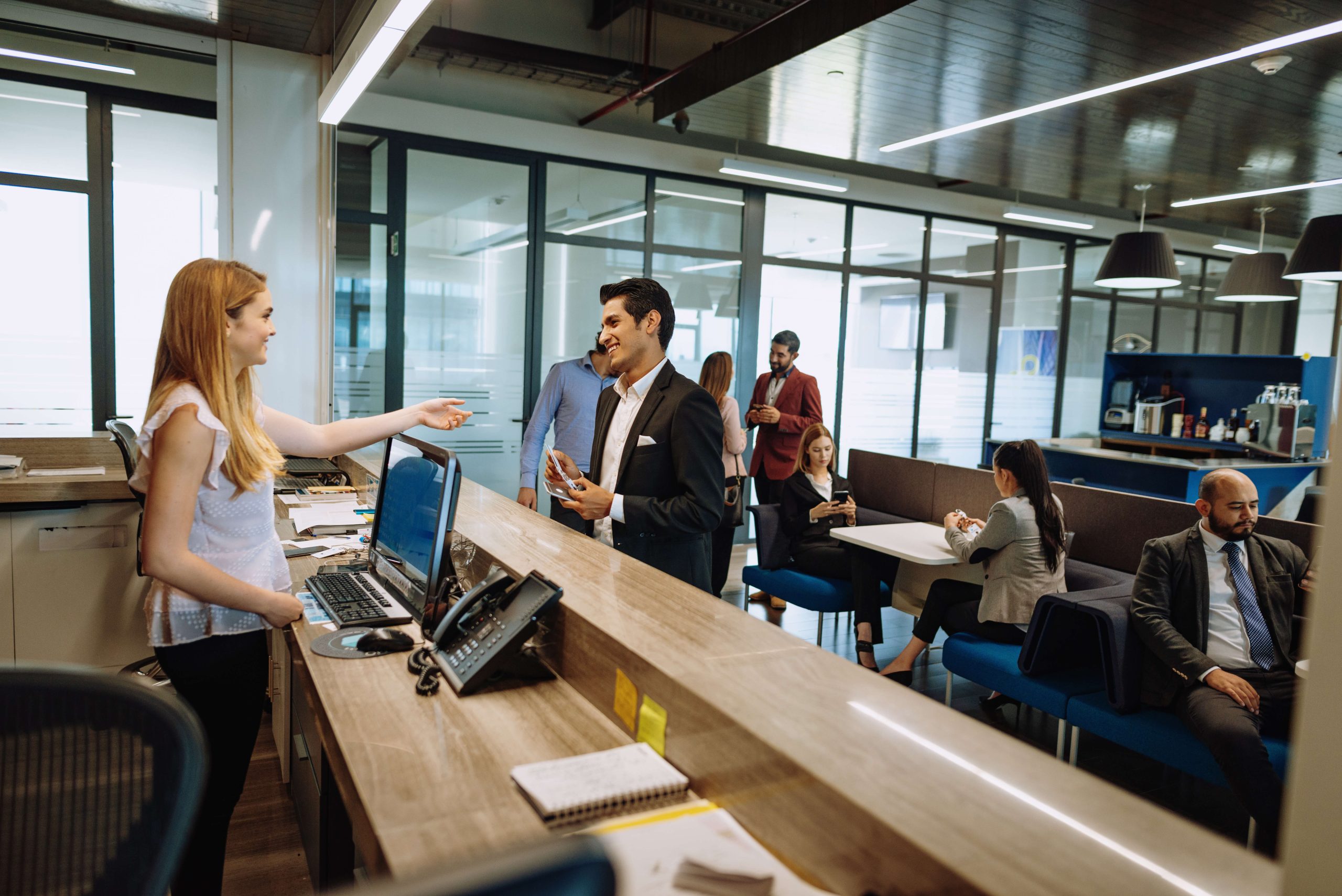 Why choose our visitor experience management system
?
Datafisher Visitor Management offers Superior visitor experience: Every visitor is an asset to the company and host they are visiting. We believe they should also feel this while registering!
Unlocking business value beyond registration: Our job is to help you to see the value of your visitors, since every visitor has a value. After all, you are also someone's visitor! After all, Visitor's safety is your safety, and your safety is your visitor's safety.
Datafisher Visitor Management Solution offers you
…

Intuitive and easy to use platform
No matter if you use mobile or desktop devices. The look and feel are adjusted to your company brand. The experience is tailor-made just for you and your visitors.

Competitive pricing
Datafisher Visitor Management Solution is affordable. Somebody has even said it to be cheap. We offer a monthly subscription based on the number of active users with a notice period of only one month, so starting with us is easy and risk free.

Easy integration to multiple software
If you have good features in some of your existing system Datafisher Visitor Solution can easily connect to them. To make different solutions work together is easier than just trying to have all the features in one solution. That's why we use APIs to send data to or fetch data from your system automatically, without any hassle or effort from you.

Collection of the features which ensures excellent and repeatable your visitor experience
The pre-registration, induction, distribution of safety practices, reporting, reporting analytics and visitors' notifications and automatic alerts are standard features. Still the registration practices in different sites could be tailored.

Possibility to get help with your visitor content and content creation related pedagogy
Datafisher Visitor Management Solution Team can help you to create or only to publish your visitor content in a professional way. Our content creation and visualizing team is focusing on Ethics, Compliance, Sustainability, Safety and Well-Being content. We are among the leading professionals of that sector.

GDPR compliant solution
We appreciate you, your visitors and constructors' privacy. We take care that only the right people can see the needed data and at the time following the GDPR rules.

Fast support in all cases

Cloud hosting security and needed data security protocols
Each client has own server, i.e., we use single-tenant model, and that creates a better security for you and your data.

Possibility to enjoy the fruits of Datafisher continuous software development
We aim to build a cloud base software that's a joy to use and continually evolves with new easy features and functionalities.
Good functionality, easy to use, and good user experience.
Our cooperation with Datafisher was and is excellent from the very beginning. Their Learning Management System (LMS) is a great tool to produce smart online training modules for various purposes (be it in the area of sustainability or safety or alike).
A joy to work with you! Excellent design, flexible and proactive collaboration with clear communication between stakeholders.
Any questions? Send us a message
.